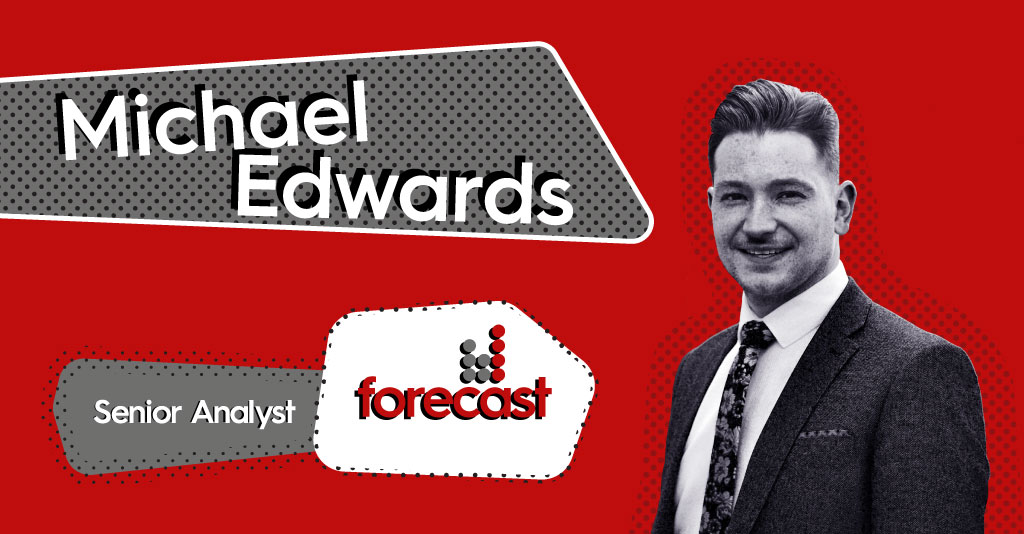 Mike joined Forecast's Financial Modelling team in 2019 and has already worked on a number of exciting client projects across a range of industries.
Born in Aberdeen and raised in Perth, Mike made the decision to study Business Economics following early work experience in retail whilst still at school.  Following his graduation from the University of Dundee with a First-Class honours, Mike joined RBS in 2007, securing a place on the Retail Business Leadership Graduate Scheme.  Gaining experience across personal and business banking in Glasgow, Edinburgh and London, Mike secured a permanent role as Branch Manager in Aberdeen at the end of the scheme. 
"My time at RBS was a fantastic learning experience. The backdrop of the financial crisis and the digitisation of banking services provided me with some key learnings that will help me throughout the remainder of my career."
Following a successful spell leading various branches across the North East of Scotland for both NatWest and RBS, Mike decided to further his development towards business advisory, joining Anderson Anderson & Brown's ("AAB") Corporate Finance team in 2012.  Mike advised clients across a range of sectors, including Financial Services, Higher Education, Healthcare, Shipping and Facilities Management, amongst others delivering Financial Modelling, M&A, Fundraising, Due Diligence and Valuations services.  AAB were recognised as the top deal-making accountants in Scotland by Scottish Business Insider throughout this period.  Mike progressed quickly from Analyst to Senior Manager, becoming a trusted advisor to some of AAB's key clients and achieved his Professional CA Qualification with ICAS.
"AAB offered the opportunity to fulfil my ambition of developing into advisor to businesses across a range of sectors and operating models.  I supported and delivered exciting projects over a range of service lines as part of a high-achieving team.  The role honed my project management skills, strengthened my interest in business strategy and exposed me to a very deep down cycle in the Oil & Gas market that has increased my ability to advise businesses in planning strategically for the future."
Mike joined Forecast in 2019 to focus on applying his business advisory expertise in a financial modelling and consulting context, relocating to Edinburgh from Aberdeen.
"I was excited by the opportunity to join Forecast, which is a dynamic growing global advisory business, providing advanced Financial Modelling services in conjunction with cutting edge Data Analytics.  I have joined a team of thought-leaders who are truly focused on delivering truly commercial and value-adding advice to our clients, aligning very much with my own values.  I am excited to work with my existing and future clients and be part of the growth at Forecast."
Out with work, Mike plays 5 a side football to stay fit and spends evenings and weekends walking his two dogs with his wife, Charlotte.  Mike is known in the Forecast team for receiving regular deliveries of vinyl records to the office, adding to his collection and holding on to his former part time career as a bar and nightclub DJ, occasionally being permitted access to the office Bluetooth speaker to showcase his mixing skills.
---
Make contact with Michael: