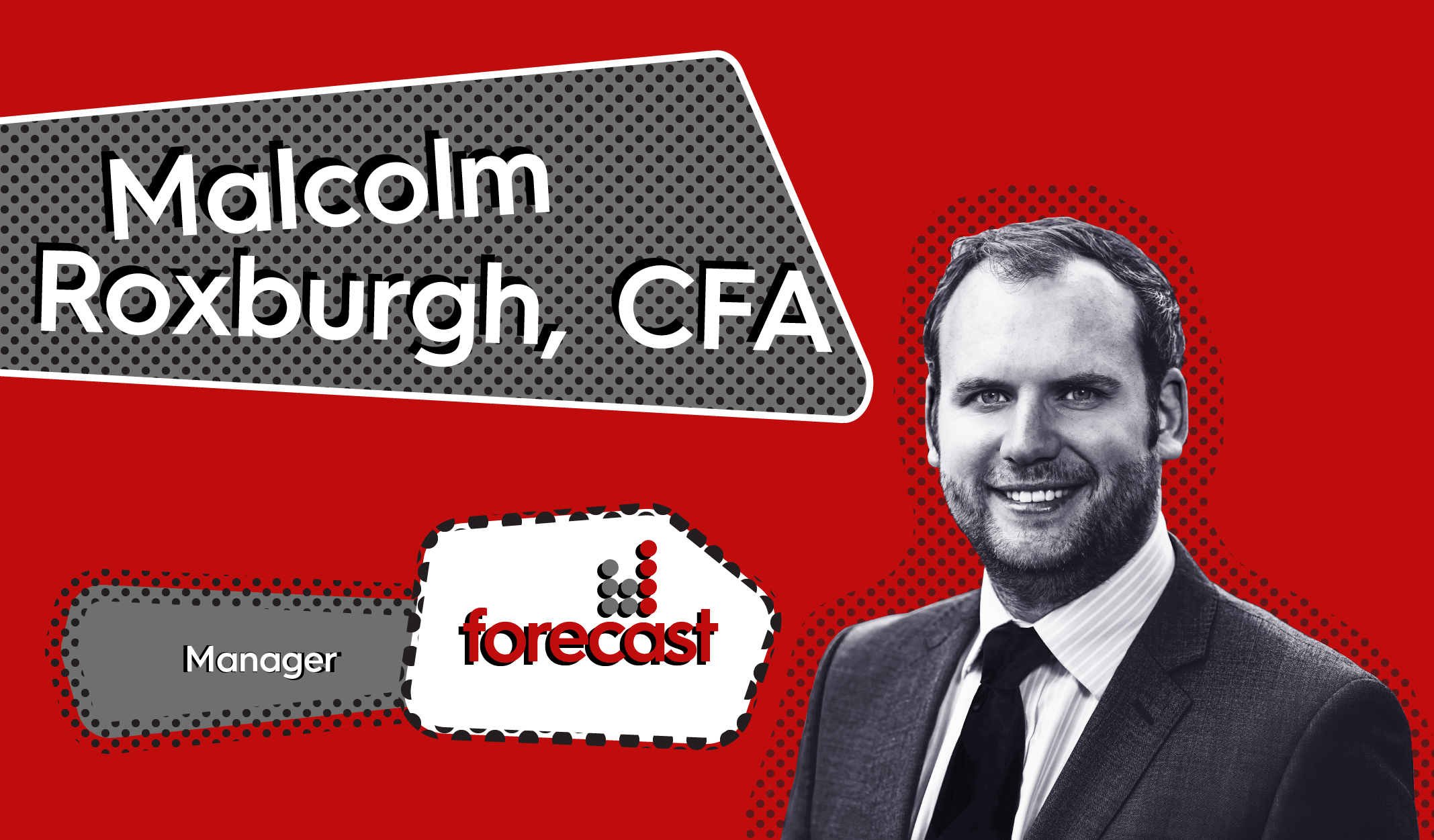 Malcolm joined Forecast in February 2014 after 5 years working in retail banking, where his primary focus was modelling the bank's retail product portfolios. This experience gave Malcolm the perfect background to hit the ground running at Forecast and he went straight into projects with some of the UK's biggest banks. Malcolm grew up in the Scottish Borders before following in his siblings' footsteps to the University of St. Andrews where he studied Chemistry and Mathematics. Leaving with a 2:1, Malcolm headed to Strathclyde Business School to move from the world of science to that of finance. On completion of his MSc in Finance, and as the financial crisis of '08 was taking hold, Malcolm landed a job at RBS in Edinburgh.
"It was a shaky time in the financial world, and I was excited to start my first job with one of biggest names in banking. It was in my first role at RBS that I often enjoyed the process and problem solving of the modelling more than the other, BAU, aspects of the role. It was this discovery that took me into a specialist financial modelling team within Retail Finance where I started to formalise my skills and, unknown at the time, prepare for the jump to Forecast."
Malcolm joined Forecast as the first employee and worked alongside Neil in the early years building the reputation and client base that would be the foundation for the growth that the company has seen in recent years. Outside of the familiar turf of banking clients in Edinburgh, Malcolm has worked across the UK in industries including food & drink, private jet hire and fintech as well as working with an action sportswear business in Melbourne. Malcolm has also delivered financial modelling training courses in the UK and Malaysia.
"The variety of the work has always been one of best aspects. Not just different clients, but different industries and cities too. It's really enjoyable to learn what drives the different businesses and then to see them come to life in your model. I loved the trips to Australia and Malaysia. Finishing a day of training in Kuala Lumpur, then heading out into the city to find some local food was always a highlight."
In 2016 Malcolm worked on a project with a retail bank in Sydney and after several short trips, moved there for 6 months to continue the project and help set up Forecast's Australian office.
"It was a great chance to live on the other side of the world, in an amazing city, and help Forecast open its second office. I was lucky that my wife was able to come with me to Sydney, we tried to make the most of our spare time exploring the surrounding country as well as an amazing campervan tour of New Zealand."
Outside work, Malcolm spends a lot of time with his wife and young daughter, often exploring the local cycle paths or walking the dog on the beach. Malcolm is also a keen golfer trying his best to hold on to the same handicap he had when he left St Andrews.
---
Make contact with Malcom: