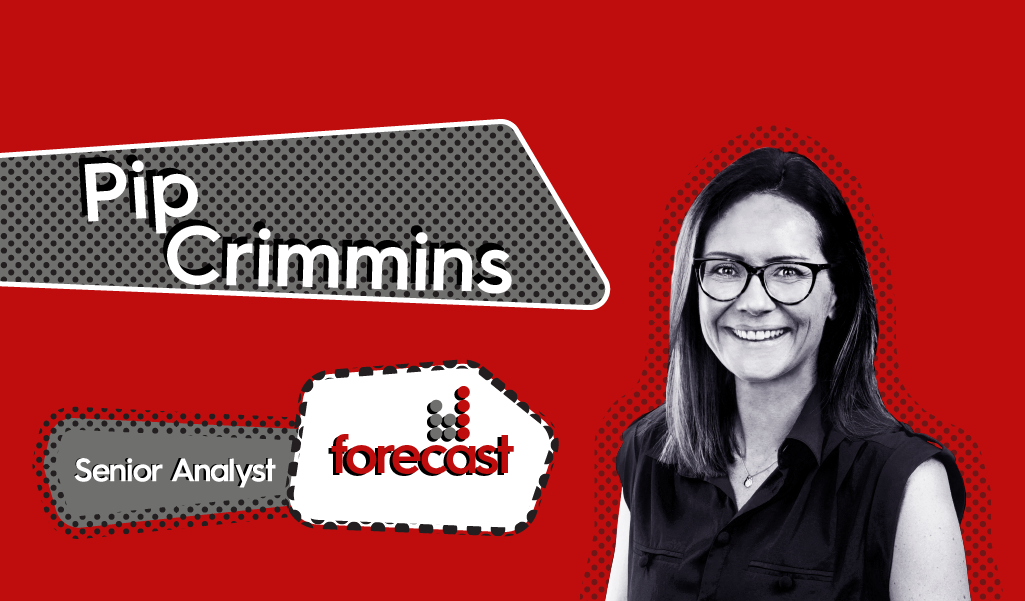 Pip joined Forecast's Financial Modelling team in August 2019 and has already had the chance to be involved in some diverse and interesting client projects.
Pip currently resides in Brisbane and works with the Forecast Team in a consulting capacity during the busy times, which seems to be more often than not! Pip studied a Bachelor of Biomedical Science at the University of Queensland, shortly followed by a Masters of Commerce in Accounting and Applied Finance.
"I hadn't considered doing a dual degree initially with the Science degree but it soon became apparent that having an accounting and business background was going to be beneficial regardless of what field of work you ended up in. Turns out, I was more inclined towards the business side of work and moved in that direction after completing my Masters."
Following completion of her Masters, Pip began working at PwC in their Private Clients Advisory team, assisting clients build and grow their businesses. During this time, she completed her Diploma of Chartered Accounting and is a member of the Institute of Chartered Accountants of Australia. The PwC advisory team exposed her to the world of financial modelling and she has continued down this path since those early days.
"Financial modelling provides powerful tools for clients to assist them start, grow and improve their businesses. Being able to offer clients deeper insight and meaningful analysis of their business is invaluable."
After having spent three years at PwC, Pip joined Bentleys and continued providing financial modelling and general advisory services to SMEs. In 2014, Pip welcomed her first daughter, followed shortly by her second in 2015. After having worked in larger firms, Pip made the decision to begin consulting to better suit having a young family. Pip had recently completed redeveloping Coca Cola Amatil's National pricing model when she met Greg. Greg was open-minded to the idea of working with Forecast in a consulting capacity which allowed Pip to continue working in the field and be a mum at the same time.
"It was refreshing to meet a Director of a company that was committed to providing employees with diverse and exciting client projects to work on. Having only worked with the team for a short period, it is clear that there is a great level of respect for one another and each other's work."
When Pip is not at work, she is kept busy with her two young girls. Weekends are often spent with the family camping and exploring Australia's coast and QLD/NSW hinterland.
---
Make contact with Pip: