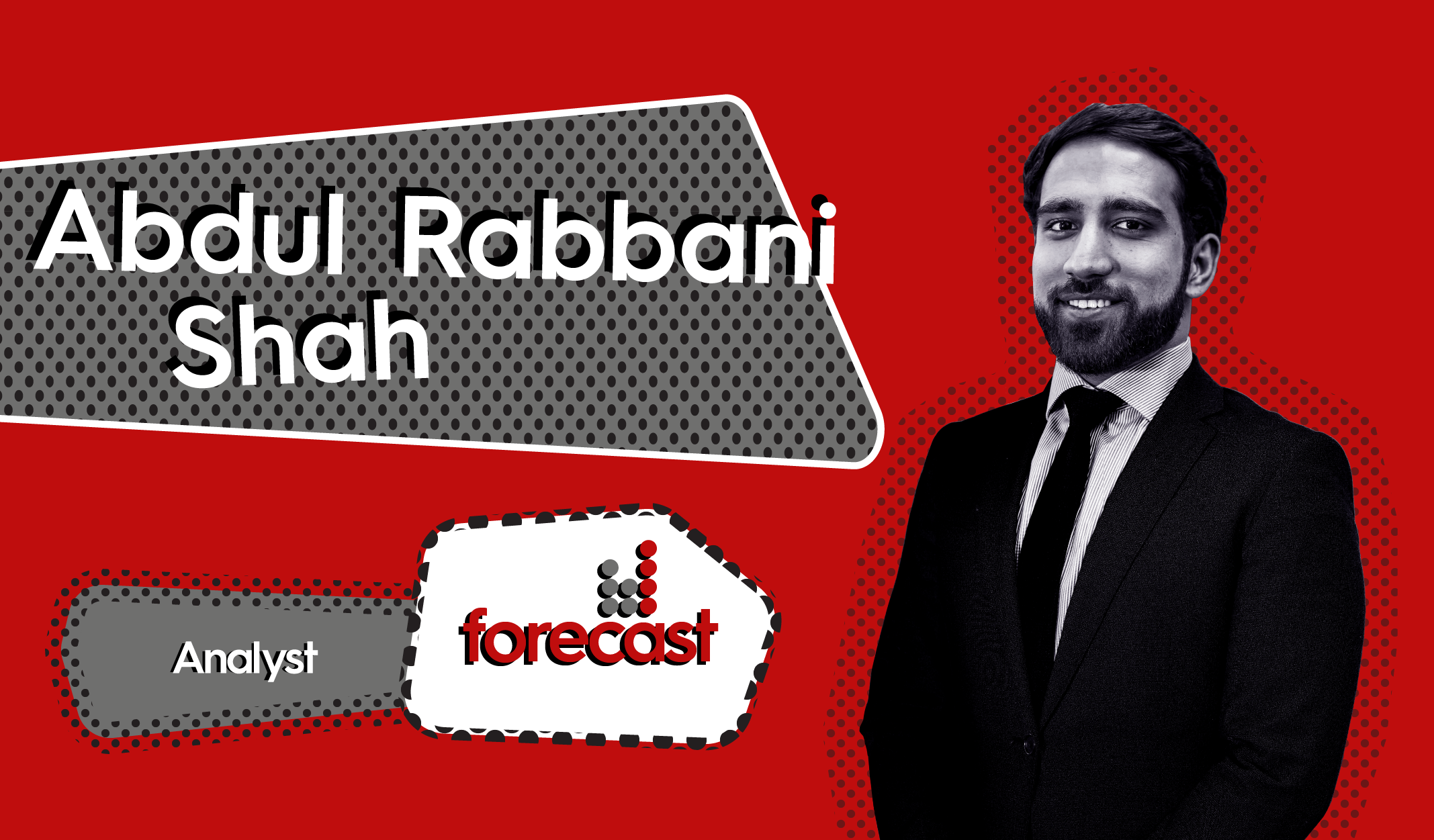 Abdul joined Forecast upon the completion of his MSc from University of Edinburgh. Born in Kashmir-India, Abdul witnessed intense political turmoil in his home state while he finished his schooling. Playing computer games during his childhood led to him being curious about the way computers work, and thus developed an inclination towards studying computer science.
"Although plenty of children were badly affected by the political situation, I was blessed to be raised in a household that cultivated in me a lifelong yearning to learn and study, something that I enjoyed doing in academia and continue to enjoy at Forecast"
Abdul graduated in 2017 with a Bachelor of Engineering in Computer Science from RIT, Bangalore and studied core computing disciplines throughout the four years. Even though studying algorithms and operating systems was quite intriguing, it was data analysis and machine learning that piqued his interest the most. As part of his undergrad, Abdul worked as a Research Assistant at IISC, Bangalore for a year to develop a graph processing framework after which he was certain that the next step was further education abroad.
"The research assistantship gave me the experience of working on a large-scale project, where individual and team effort was equally important in all stages of the project. I was involved with researchers from around the world and that convinced me to look for better education opportunities outside of India"
With offers from universities in Singapore, Australia and Edinburgh, it was tough to decide where to go, but after finishing his MSc in Artificial Intelligence from the University of Edinburgh, Abdul says that selecting to study in Edinburgh was the best decision he could have made. His postgraduate course included advanced machine learning components but was primarily focused on machine translation, natural language understanding and sentiment analysis. His final thesis was on the Spatio-Temporal analysis of Twitter activity of the German far right in relation to anti-refugee violence in the country.
"I had a choice of several universities around the world but checking out Edinburgh on Google Street View was enough for me to decide! I fell in love with the city before I had even arrived"
Abdul joined Forecast a month after graduating and was excited to be part of a growing analytics team. He found that joining Forecast has been the best place to take his first steps outside of the academic world and he has found the right amount of mentorship and freedom to develop the necessary skills in the client–facing industry. Abdul has since worked on multiple analytics engagements and has developed predictive models for a large media client as well as work in the banking sector.
"Working at Forecast taught me client and project management, all the while letting me take ownership of my responsibilities. I'm quite happy about the opportunities I get here to keep improving my skillset and my expertise, opportunities that certainly are hard to come in large corporates."
During his free time, Abdul loves hillwalking and plays cricket in the summer. He tries to grab any opportunity to escape to the Scottish Highlands on a road trip. With a lot of interest in food, Abdul loves trying different cuisines and is quite fond of Scottish salmon!
---
Make contact with Abdul: